About the tile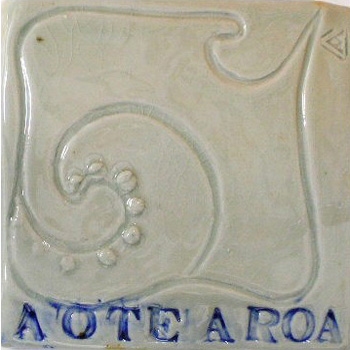 Spirals of all kinds, especially fern fronds and how they unfurl, have long fascinated me. The Maori Koru form, based on fern fronds and signifying new life and rebirth, has become a recognizable New Zealand icon. My tile depicts a stylized "koru" or fern frond. "Aotearoa" is an alternative name for New Zealand, meaning "land of the long white cloud".
© Copyright 2004 by Roland Idaczyk, Wellington, New Zealand.
All tiles and their images are copyright by the associated artist. All Rights Reserved.
Reproduction of images or text only with permission in writing.