The Installation
Here are a few pictures from the installation of The Tile Project at PATAKA.
Aimée and Ruby working on the layout.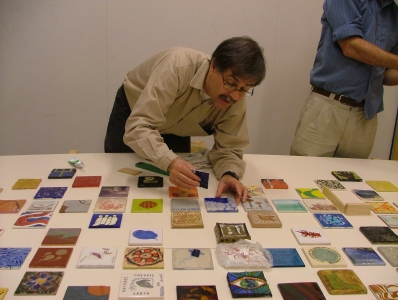 Roland attaching Mary´s tile.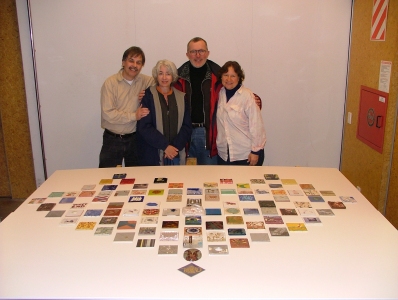 The team (left to right): Roland, Ruby, Norbert and Aimée.

The final installation at PATAKA.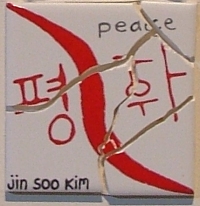 The center-piece of the installation is a tile made by Jin Soo Kim, which arrived broken. In agreement with the artist this tile has been mounted in fragments to emphasize the fragility of peace.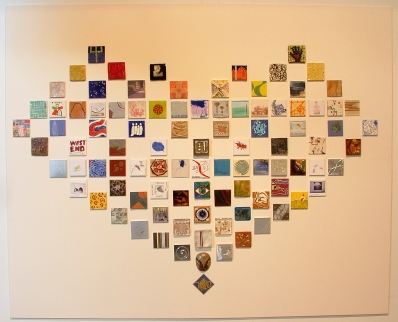 The final installation at PATAKA representing the World Heart.
© Copyright 2004 by Roland Idaczyk, Wellington, New Zealand.
All tiles and their images are copyright by the associated artist. All Rights Reserved.
Reproduction of images or text only with permission in writing.