About the tile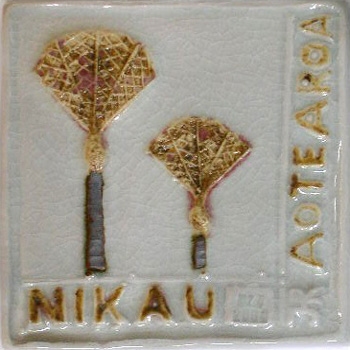 My intention was to produce a tile, which is the result of a combination of art processes. Therefore the reference to the Nikau palm follows the mutation from the real tree to a metal sculpture, to a photographic silver gelatin print, to a clay tile bas-relief, to a painted image, to the finished tile and finally to an installation, in which the tile will be incorporated. "Ao Tea Roa" is the Maori name commonly used for the whole of New Zealand, meaning "Land of the Long White Cloud". Strictly speaking it refers to the North Island of New Zealand only, while the South Island is called "Te Waipounamu".
© Copyright 2004 by Roland Idaczyk, Wellington, New Zealand.
All tiles and their images are copyright by the associated artist. All Rights Reserved.
Reproduction of images or text only with permission in writing.